Wholesale Watches
Our collection of Wholesale watches includes semi-precious watches, vintagee watches, trader bead watches, Tigers eye watches, opalite watches, cloisonné watches and many other styles. Watches with semi-precious stones include unalike, lapis, amethyst, turquoise, peridot, tigers eye and black onyx. Click on the links below for some of our best selling items in our wholesale watch category.
Wholesale Semi-Precious Watches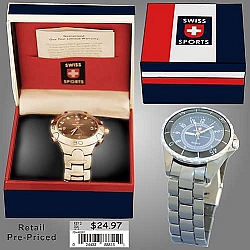 Our collection of wholesale semi-precious watches, includes watch bands made of semi-precious beads. Beads vary in cut and stone. Stones include turquoise, lapis, garnet, peridot, hade, amethyst and black onyx. Stone cuts include, chips, round stones, heart shaped stones and many others.
Wholesale Vintage Watches
We carry wholesale vintage style watches, including antique looking watch faces and watch bands.
Wholesale Trader Bead Watches
Trader beads are a popular item right now! Now we carry trader bead watches. These watches beautifully use trader beads as a band. Trader bead watches go great with other trader bead jewelry items.
Wholesale Cloisonné Watches
Our wholesale cloisonné watches are one of the most elegant watches we carry. These watches hand made distinctive bead shapes that form the band of the watch.
Wholesale Tigers Eye Watches
Our wholesale Tigers eye watches are always in style. Tigers eye is so versatile that it can accent almost any other type of jewelry. These watches feature Tigers eye beads linked together to form a watch band.
Wholesale Opalite Watches
Our Opalite watches feature vintage like faces and watch dials. Also forming the band of the watch are vintage beads as well as opalite.